COVID-19 Update:
We are excited to say that our entire facility has been disinfected and sanitized by PermaSafe®!  PermaSafe® is a unique Long-Term Antimicrobial Surface and Air Protection System.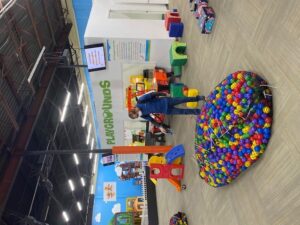 The PermaSafe System is comprised of two distinct, yet equally remarkable, patented and EPA registered products:
PermaSafe CLEAN, is a high-performance, multi-surface cleaner; no-rinse, no-wipe sanitizer and broad-spectrum hospital grade disinfectant; and odor, allergen, mold, mildew and fungi eliminator.
PermaSafe SHIELD, is a semi-permanent antimicrobial surface protectant that continuously inhibits the growth and spread of bacteria and other microorganisms.
A complete PermaSafe System installation is achieved by fogging CLEAN and SHIELD, one product right after the other, throughout a designated area and the HVAC system that services it. Upon application, the PermaSafe system:
Kills 99.999% of bacteria and viruses
Destroys mold & mildew and helps prevent regrowth
Makes treated surfaces antimicrobial
Eliminates existing, and helps prevent future odors
Sanitizes HVAC system components and ductwork
Continuously purifies interior room air
Meets the EPA's criteria for use against SARS-CoV-2, the novel coronavirus   that causes the disease COVID-19.
EPA Registered – Non Toxic – Kids Safe – Pet Safe
Procedures as you enter our facility
In order to safeguard your family's health & safety, and the health & safety of our staff, we've made some important changes you need to know about before visiting: 
Hourly capacity is limited to provide for physical distancing

.

All guests' temperatures will be taken before entering our facility with a non-contact forehead thermometer. All guests with temperatures under 100.3 will be allowed to enter. 

Our facility will continue with the CDC sanitation guidelines for all surfaces cleaned continuously throughout the day in addition to maintaining our high standards of cleanliness.

Online reservations and completing our waiver online are

HIGHLY RECOMMENDED

to manage capacity limits and minimize touchpoints at the entrance.

Members and guests with Frequent Jumper Passes will continue to receive free admission. However, reservations are

HIGHLY RECOMMENDED

due to limited capacity.  Just give us a call and we'll make sure to take your Member or Frequent Jumper Pass reservation (813-835-7529).

Physical distancing is strongly encouraged and our seating for parents will be spread out into smaller clusters.

We will continue to abide by the CDC guidelines and local guidelines to monitor changes daily.